Ahead of the future
New BACnet room controller
The alre BACnet room controller KTRBUu with graphic display and operating interface is both attractive and intuitive and has proven itself over the years in other product ranges from alre. The controller can be used in various sectors, such as hotels, apartments, offices and business premises as well as hospitals and schools.
The unit communicates using BACnet with the network protocol BACnet MS/TP. The room controller is therefore compatible with all common building automation systems. The controller has a "B-AAC" BACnet profile (BACnet Advanced Application Controller).
Room control unit with controller function (B-AAC)
Flush-mounted integration in all common switch ranges (50 mm / 55 mm / 60 mm)
Investment and start-up deliver savings
No extra gateways needed (BACnet MS/TP)
Reduction in installation and operating costs
Application can be selected for various user applications
Technical highlights and features:
Internal temperature sensor
Connectible external temperature sensor
Connectible external dew point sensor
MS/ TP interface
0-10 V EC fan coil
I / O mix integrated in the device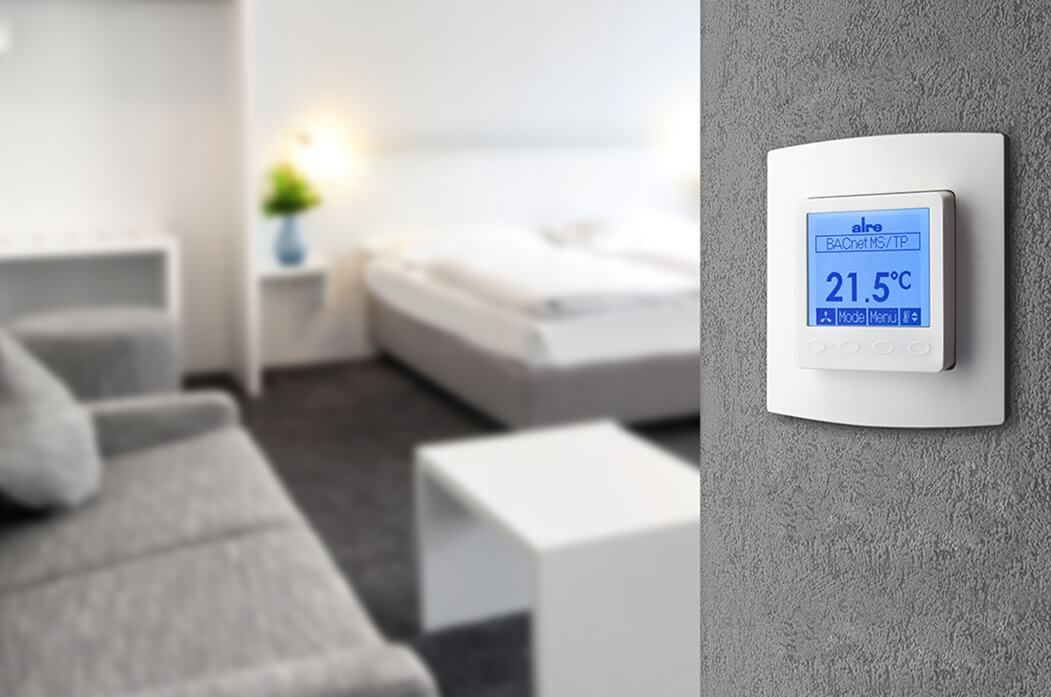 The BACnet room controller was awarded the BTL certificate for compliance with the BACnet standard ISO 16484-5, which was proven by means of a BTL conformity test.
If you have any questions about our products or want to learn more,
please contact an electrician, plumber or heating installer you know and trust, or drop us a note.